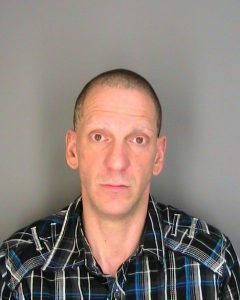 Orange County District Attorney David M. Hoovler announced that on November 1, 2016, Dennis Mahoney, 68, of Walden, was sentenced by Orange County Court Judge Craig Stephen Brown to two to seven years in state prison for stealing from a disabled veteran.
On August 30, 2016, Mahoney had pleaded guilty to Grand Larceny in the Third Degree, for having defrauded an elderly disabled veteran out of $5,800 and a New Windsor hotel out of $2,375.52. Mahoney had worked for a veteran's service organization when he first met the victim, but he later separated from the organization. In 2015, Mahoney, pretending that he was still employed by the veteran's service organization, promised the victim that the organization would secure the victim an apartment in the State of Florida that would accommodate his special needs as a disabled veteran, and convinced the victim to give him $5,800 to pay for furniture for the apartment. Neither Mahoney nor the service organization – which did not employ Mahoney at the time and had no knowledge of Mahoney's actions – took any steps to secure the veteran living arrangements in Florida. Mahoney had the victim move to a New Windsor hotel, promising that the service agency would pay for his room, which was also a lie. An Orange County grand jury indicted Mahoney for stealing from both the disabled veteran and the hotel.
District Attorney Hoovler thanked Town of New Windsor Police Department and the New York State Police for their investigation of the Mahoney case.
District Attorney Hoovler commended Assistant District Attorney Christopher Clark for his handling of the prosecution of the case.
"The state prison sentence imposed by Judge Brown is this case was appropriate and just," said District Attorney Hoovler. "All abuse of the elderly or disabled, financial or otherwise, is unconscionable, and is even more egregious when the victim is a veteran. That is why my office recommended the maximum state prison sentences available both in this case, and in the recent case of Perry Coniglio, who had pleaded guilty to Endangering the Welfare of an Incompetent or Physically Disabled Person in the First Degree, for endangering an 81 year old man residing at the US Academy Hotel in Highland Falls. Coniglio was only sentenced by Judge De Rosa to time served and probation. In my opinion, the state prison sentence imposed by Judge Brown on this defendant more appropriately addresses the seriousness of these types of offenses. It is particularly reprehensible when veterans, who risked their lives in the service to our country, are taken advantage of or mistreated."