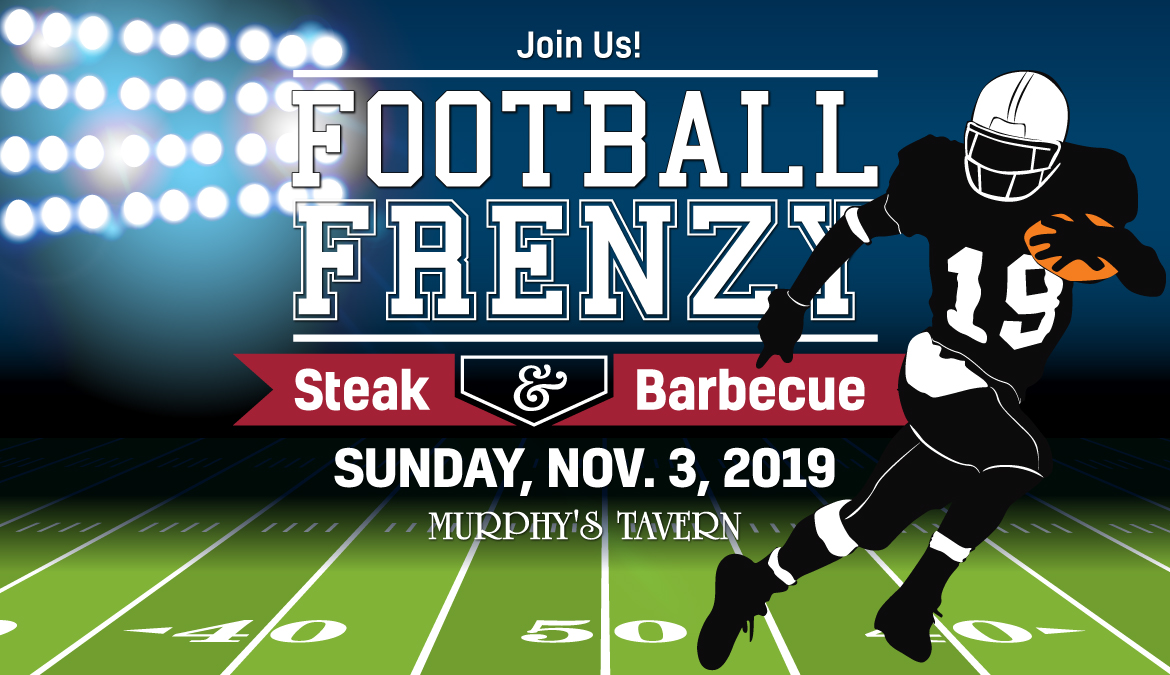 Football Frenzy 2019
Join Orange County District Attorney David M. Hoovler for a Football Frenzy Steak & Barbecue
Sunday, November 3rd, 1 p.m. – 4 p.m.
Murphy's Tavern & Restaurant, 85 Windermere Ave, Greenwood Lake, NY 10925
Tickets: $40 ($70 per couple)
Ticket cost includes BBQ, steak, and draft beer available all day! Plus… all the great Sunday NFL action!
YOU WON'T FIND A BETTER VALUE FOR YOUR DONATION ANYWHERE!
SPONSORSHIP PACKAGES
Touchdown ($1,000)
• 10 tickets
• Jumbo signage
Field Goal ($750)
• 6 tickets
• Large signage
Safety ($500)
• 4 tickets
• Shared signage
ExtraPoint ($250)
• 2 tickets
• Shared signage
NOTE: All of the above sponsorship levels include recognition on davidmhoovler.com (with live link to your company's URL) and on our Facebook page.
All sponsors are asked to send hi-resolution versions of their logos to info@mediasolstice.com by no later than Monday, October 28th, for proper inclusion on signage.
Checks can be made out to:
Hoovler For District Attorney
PO Box 142, Chester, NY 10918
To RSVP or sponsor, email info@davidmhoovler.com by October 28th.
HOST SPONSOR